Patient Reviews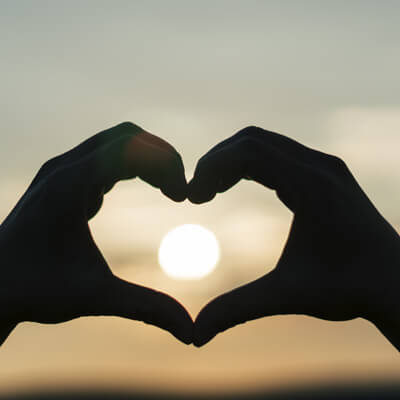 At Vitality Chiropractic we love when patients share with us their feedback and comments. Read our patient testimonials below to see what other people have to say about care with us.
For more information or to schedule an appointment contact us today.
CONTACT US »


Beautiful office, very organized and neat. Staff are incredibly friendly and knowledgeable. After the first visit I knew this was the place for me. I'm very excited to continue my chiropractic care here and feel privileged to learn from Dr. Kathleen's wealth of knowledge!
-Brooke P.
Everything was great!! If you have never been or have been this practice is a great one!! Friendly and very Informational of the practice.. my first time ever with Chiropractic care and I loved it and this practice!
- Heidi O.
I very much enjoyed my first visit and look forward to continuing care with Vitality Chiropractic! Dr. Kathleen was wonderful to work with and gave me such hope that I can be treated with chiropractic care and it will make a big impact on my life and the soon to be baby's life. Front desk staff are very helpful and friendly as well.
- C. K.
Dr. Kathleen is our family's favorite. I've been going to her since my second was a newborn and she helped me so much during my 3rd and 4th pregnancies! Shes absolutely wonderful! She has a gentle approach which is great for beginners and children especially.
- Maryssa B.
My kids and I see Dr. Kathleen. Not only is she a great chiropractor, but she is knowledgeable about health concerns, caring and personable. My kids love to tell her jokes so she is ready every week with a new joke for them! The front desk staff are fantastic too and always greet us with a smile!
- Carissa W.
Vitality Chiropractic completely changed my quality of life. I was constantly dealing with excessive back pain and my everyday life was miserable. I have now been going to Dr. Kathleen for a couple months and am completely pain free. Highly recommend!
- Todd R.
Dr. Kathleen is the most kind-hearted and caring doctor that I know. She sincerely desires that every one of her patients feels seen, heard, and loved. Her compassion, along with chiropractic adjustments specific to what your body needs, will set you on the path to healing and wellness.
- Shera D.
I went to see Dr. Kathleen Delander during my 2 pregnancies and she worked miracles. I had never been to a chiropractor before but with being pregnant brought a whole new set of weird aches and pains. After each adjustment I felt relief. The entire office staff at Vitality Chiropractic is awesome, very welcoming, understanding and helpful! An all around wonderful experience, highly recommend!-
- Katy K.
Me and my 1-year-old are cared for by Dr. Kathleen! Not only am I thrilled with the results we are seeing in our health but she is SO knowledgeable and excellent at communicating it to me. You can tell she loves her work because she is excellent at interacting and caring for both my kids as well! I SO appreciate her genuine care, glowing personality and passion for what she does!
- Katy K.


Patient Reviews | (651) 342-2199