About Us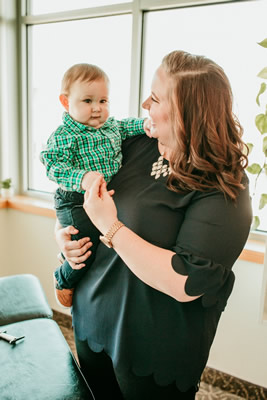 Established by Dr. Kathleen Delander, Vitality Chiropractic is a family-centered practice that is dedicated to natural wellness. Our hope is to cultivate connection, healing, and empowerment in the Bayport community, greater Stillwater, Oak Park Heights and nearby areas. We want to restore each individual's God-given ability to heal by offering principled chiropractic care for the whole family.
Our practice specializes in prenatal, pediatric, and family chiropractic care. We are relentlessly committed to helping your family flourish in health and vitality!
Learn more about us and what we have to offer you and your loved ones.
Your Community Chiropractor
We are home to patients of all kinds. While we specialize in prenatal, pediatric, and family chiropractic care – we happily welcome a wide variety of ages and lifestyles. No matter your condition, we are here to help you in any way we can.
Our practice is full of life. It is not uncommon for our lobby to be filled with playful children and constant laughter. With us, you can be sure that you will be well-loved and taken care of. We genuinely care about your entire family – we are proud to be your community chiropractor.
Learn More Today
We offer gentle, individualized care to everyone who walks through our door. Dr. Kathleen's knowledge and passion allows her to give each patient the care they need to heal and flourish.
Are you ready to learn more? Contact our practice for more information and schedule your visit today.

About Vitality Chiropractic | (651) 342-2199