Meet Dr. Kathleen Delander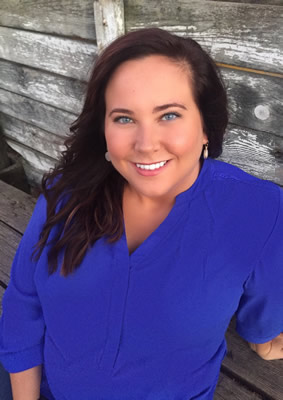 Dr. Kathleen graduated magna cum laude from Life University. There, she earned her Doctorate of Chiropractic. Prior to her graduate studies, she attended Minnesota State University, where she also graduated with honors as a Bachelor of Science in Human Biology and Chemistry. Since then, Dr. Kathleen has helped people both young and old live better lives through chiropractic care.
Chiropractic Was the Answer
Dr. Kathleen Delander's journey to becoming a chiropractor began when she was in high school. Suffering from daily headaches, occasional migraines, and chronic sinusitis, she was unable to find relief through traditional medical care. Dr. Kathleen tried several rounds of antibiotics and prescription allergy medication with no success. Her doctor informed her that her last option was trial surgery.
With little hope of finding a cure, Dr. Kathleen started under chiropractic care. She quickly experienced results and her symptoms began to fade. From that point forward, Dr. Kathleen learned to appreciate the innate healing properties of the human body. She realized that true health works from the inside out and set her sights on a career as a chiropractor.
A Passion for Women and Children
Dr. Kathleen is deeply passionate about caring for pregnant women and children. She has received extensive postgraduate training in prenatal and pediatric chiropractic care. Dr. Kathleen is certified in Webster Technique through the International Pediatric Chiropractic Association (ICPA). This adjustment technique is specific to pregnant women and their changing bodies.
Dr. Kathleen is also Certified Advanced Proficiency in Torque Release Technique (TRT), an approach to care that is precise and gentle.
Outside the Practice
When Dr. Kathleen is not busy at Vitality Chiropractic, she enjoys spending time outdoors. She loves to kayak, hike, travel, and spend time with her family.
Dr. Kathleen is dedicated to leading a proactive life through the principles of chiropractic care. Her goal as a chiropractor is to empower and inspire her community to do the same. Dr. Kathleen looks forward to providing your family with the best possible care and helping you live happier, healthier lives!
Contact our practice to for more information.

Dr. Kathleen Delander | (651) 342-2199